IEPs. 504s. Accommodations. Modifications. Benchmarks. Intervention. RTI. Special Education. Getting the right help for your child at school can be complicated and overwhelming. Where can you go for assistance in your quest to help your child? What are your rights? How can you be sure your child is getting what he/she needs? In this blog, I will share with you three ideas for parents who are seeking help for their child in public schools.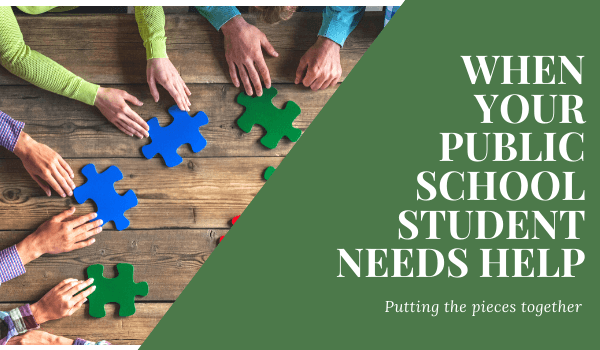 1. Become educated about special education. 
Start with the International Dyslexia Association's free handbook, What Every Family Should Know. This handbook provides information on the characteristics of dyslexia, assessments, teaching approaches, advocacy ideas, and useful information for a child's entire life.
TN Step is a grant-funded organization dedicated to educating parents about special education. Their information library contains downloadable packets on such topics as:
tips for good relationships between parents and professionals
an overview of the Say Dyslexia law in Tennessee
---
2. Work with a special education advocate.
An advocate is someone who can guide you through the special education process. An advocate may be a former teacher, someone with a special needs child of their own, or a tutor. An advocate can make recommendations about the best methods to help your child. He/she may even attend special education meetings with you. Anyone can be an advocate. Some are volunteers; some are paid. Learn more about advocacy for dyslexia from the International Dyslexia Association.
Interested in becoming an advocate or need to find one in Tennessee? The Vanderbilt Kennedy Center trains volunteers.
---
3. Find a special education attorney.
Children with learning disabilities have rights. Should you believe that your child's educational rights have been violated, you may need to seek legal counsel. (Not sure if you need an attorney? Check out this chart comparing advocates vs. attorneys.) The Council of Parent Attorneys and Advocates (COPAA) is a starting place to find someone to help protect your child's legal and civil rights.
Which resources have you found helpful? Comment below, and share your tips with other families!