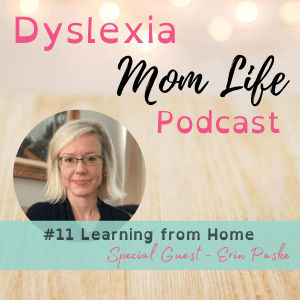 Considering Alternatives Ways to Educate Your Child?
With schools looking so different this fall, have you thought about your child learning at home? Learning from home this year gives you the option to have more stability as many schools continue to have a flexible schedule from virtual, hybrid, and in-person classes. It looks like we should expect to continue to see schools responding to the health concerns for students, staff, and the community. What does that mean for your child? No one really knows yet. With so many uncertainties this school year, homeschooling may be the only option to have stability for your child.
When considering homeschool for a child with dyslexia, you may want to think about hiring a private teacher to handle the instruction at home. You may need to find a private tutor for dyslexia. As a guest on the Dyslexia Mom Life podcast, I share my experience as a private home teacher for students, who enjoyed the benefits of learning from home.
Even if your school year is already underway, I invite you to listen at the Dyslexia Mom Life website or wherever you subscribe to podcasts! Share with a friend!