Do any of these statements describe your child?
Your dyslexic child is making progress with reading, but his independent reading pace is slow.
Your child's school's reading assignments grow longer as your child grows older, and homework takes hours to complete.
Your child loves to hear stories read aloud, but you don't have the time to read aloud.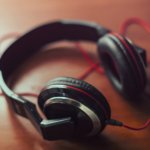 Your child needs audio books! Audio books open a world of literature to your dyslexic child. With audio books, your child will be exposed to sophisticated vocabulary and sentence structure at a much higher level than his independent reading level. Your child will be able to participate in conversations about great books and keep up with the pace of the class.
Isn't listening to an audio book considered cheating because it's not really "reading"? Absolutely not. Listening to an audiobook is not like watching a movie instead of reading the book. Talk to your child's teacher. Explain that he is doing additional work with a tutor to help his skills of decoding. But for assignments that are about the content of a story or text, audio books are a perfectly acceptable method of assistance. Audio books can even be formally declared a type of help on an IEP.
Where do I find audio books?
Your local library has audio books you can download to devices that play mp3s. In Tennessee, Davidson and Williamson counties offer a service called Overdrive that is free for library patrons. Contact your library for more information.
There is a service called Learning Ally that has given access to audio books to over 375,000 students. Learning Ally has a large selection of textbooks as well. There is a yearly fee associated with Learning Ally, and you must be referred by an have a documented print disability. Nashville Dyslexia Center can help you with this process.
Google "audiobooks" – you'll come up with many services, including Amazon's Audible and audiobooks.com.