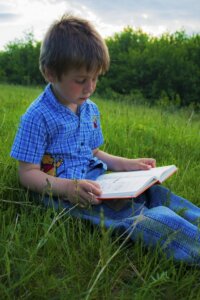 Is your child struggling with reading and spelling? Does your child show other signs of dyslexia? Or perhaps your child has been given a diagnosis of dyslexia. Should you hire a private tutor?
While many states and schools are improving their abilities to identify and teach students with dyslexia, there are several important reasons why you should hire a private tutor. Even in counties that have a reputation for providing children with interventions, private tutoring has benefits that every parent of a struggling reader needs to consider.
Reason #1 – Efficiency
When you contact Nashville Dyslexia Center, you'll speak directly with me, Erin Paske, the owner. We'll set up an appointment to do a screening to make sure your child will be successful with our method. If it is determined that we are the right fit for your needs, your child is matched with a tutor. Tutoring can begin right away! There's no waiting for meetings, the next standardized test date, progress reports – no "wait and see" approach that leads to further failure.
Students work with their dyslexia tutor two times per week, year-round. School breaks and summers are often the most productive sessions of the year as students are better rested and less busy. Summer tutoring is a time of great gain for our students, closing the gap as other students take a break from learning. Many Nashville Dyslexia Center families opt for additional sessions during the summer to make the greatest progress!
Reason #2 – Individualized Attention
We at Nashville Dyslexia Center believe that the best instruction is one-on-one. Schools will often provide intervention in small groups in order to try to help more students. But a small group may not be the right fit for every child. The group may progress at a rate too slow or too fast for your child. The teacher may have to deal with disruptive behavior, taking away from instructional time.
Furthermore, an hour of tutoring in a group does not equal an hour of individualized tutoring. Each student needs the equivalent of 2 hours of intense, individualized instruction per week. If a teacher has a group of four students, the group needs to meet for 8 hours per week! If one student is absent, the entire group must stop progress and review material until the student returns to school. Instruction is often interrupted by school assemblies, standardized testing, or teacher absences.
Additionally, many students are embarrassed to make mistakes in front of other students. In private tutoring, only the tutor will know if a mistake is made. At Nashville Dyslexia Center, our goal is to place your child with the same tutor for the length of the program. Our tutors create a safe, caring environment so students feel comfortable in practicing their reading and spelling skills. Anxiety decreases and learning increases!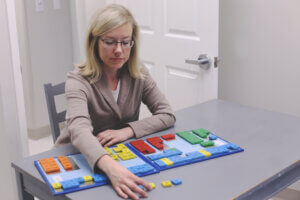 Reason #3 Qualified Instructors and Programs
Dyslexia tutoring is a specialized field. A regular, academic tutor for reading is NOT qualified to help students with dyslexia. Our tutors at Nashville Dyslexia Center are degreed teachers, PLUS they are trained in an Orton-Gillingham based method. Students with dyslexia must have this kind of simultaneously multi-sensory phonics program that is explicit and systematic. Our tutors are not homework helpers or study buddies. They give undivided attention to helping students learn to read and spell, maximizing every minute they are with your child.
Some school districts claim to use an Orton-Gillingham based method (also referred to as Structured Literacy). Parents, is the teacher fully trained in the program? Is he/she using it with fidelity? If not, your child will not be reaping the same benefits as a child enrolled in private tutoring.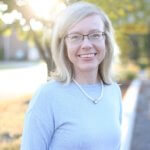 These are just three of the many reasons that every parent of a struggling reader needs to consider private tutoring. Nashville parents, are you ready to learn more? Contact Erin Paske today!