What comes to mind when you think of good reading instruction?
The alphabet?
Hooked on Phonics?
Dr. Seuss?
Read alouds?
There are five components of good reading instruction according to the National Reading Panels's report in 2000: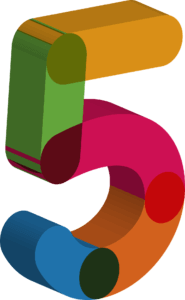 THE BIG FIVE
Phonemic Awareness: "the ability to notice, think about, and work with individual sounds in words" (Partnership for Reading, 2003)
Phonics: the relationship between letters/letter combinations in written language and the 44 sounds of spoken English
Vocabulary Development
Reading Fluency
Reading Comprehension Strategies
Ask your child's teacher if her classroom reading program targets the five components of good reading instruction. They are beneficial for all students, not just those with dyslexia.
Children who have dyslexia typically have weaknesses in one or more of these components. Their reading skills are like Swiss cheese – solid in some places, but there are big holes throughout. At the Nashville Dyslexia Center, we spend the first weeks of our tutoring program building up the 7 essential phonemic awareness skills. Only when they are mastered, do we go on to target other components of the Big Five.