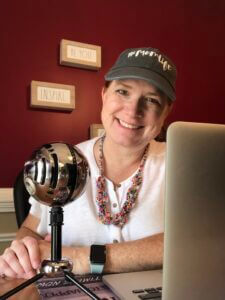 Our guest blogger is Nicole Holcomb of Dyslexia Mom Life. She shares her family's story of dyslexia in order to encourage other moms who are on the same journey. Dads – this is for you, too 🙂
---
At the beginning, we just thought our daughter, Haddie, would wake up one morning and something would just click and it would all be ok. She would be able to read, spell, and write like her peers. After all, our daughter was bright, creative, and had a large vocabulary. Both of her parents were educators with advanced degrees, so surely we could help her learn to read. But it wasn't that simple. Sight words were impossible for her to remember, and we would end up on the floor crying by the end of the week because she had already "forgotten" how to pronounce and spell all of them, and we knew the dreaded spelling test was coming up on Friday.
How could I have missed it?
My daughter is dyslexic.
I had worked with children and families for over twenty years as a teacher, school counselor, and district administrator. But I realized in first grade that school was getting more difficult for her, and she was complaining of a stomach ache almost every single day.
It makes sense now. Why would Haddie want to go to school where her friends could easily (as it appeared to her) read and write. I went against what I had heard from others — "it's developmental" and "it will just click at some point" — and went with my mom gut (yep, that's a thing). We had her evaluated by the local public school and were told a few months later she had a "specific learning disability" (SLD) in reading. Haddie was already in private Orton-Gillingham tutoring for reading once a week and speech once a week. We thought it would all just work out now that we knew.
But Haddie continued to struggle at school and continued to complain about being sick. She wouldn't say, "I don't want to go to school." I think she really enjoyed her school, teacher, and friends, but the thought of reading and writing made her physically ill. We made the decision to start visiting local schools in our area to find the best school and/or program for her. Unfortunately, we were told by many that they could pull her for "services" but the schools were not equipped to remediate her dyslexia. I was fortunate to talk to an expert on dyslexia in our area who was training schools and offering free parenting sessions. She told me that Haddie was not receiving enough remediation weekly and that was why she was sick. Her recommendation was private reading tutoring 3-5 times a week from an OG trained tutor. We already had an amazing tutor, so that wasn't my concern. When you have a child with dyslexia who works so hard to get through the day to turn around and have her go to tutoring and speech everyday is just too much. When was she going to be a kid and enjoy her childhood?
So, what happened? I'm glad you asked. Within a few short months, we moved 60 miles across Atlanta and enrolled Haddie in an independent school for dyslexia. All of the students are dyslexic, every teacher is OG trained, and she receives her reading remediation during her school day. She is currently in fourth grade and in her third year at her school. We continue to see progress in her reading and self-esteem. I know that she won't be "cured," and her school years will be some of the hardest that she will have, but I'm here for her along the way.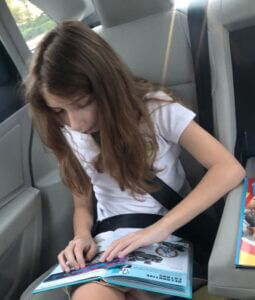 We have continued to find ways to encourage her strengths and interests. She loves Minecraft and soccer. We spend time as a family playing soccer and Minecraft. I have to admit I'm still a "noob" in Minecraft, but it's a great way to build a stronger relationship with her. She also loves math and science. Haddie tells us she is going to be a chemist for a career.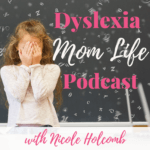 Now I help other moms with their dyslexia journey. I am by no means running through the finish line, but I am past the years of not knowing, and we have a plan going forward. I am passionate about giving moms hope, inspiration, and community. Earlier this year I started hosting a podcast, Dyslexia Mom Life. It has been an amazing experience. The guests have all been truly amazing and shared so much with my community. I am so appreciative of each person who has shared from the heart.
Please know that you are not alone on this journey. Your journey is very unique to you, your family, and your children. I am here to provide a safe, positive, and supportive community for you to thrive as a parent. I've created a free resource library for moms – checklists, cheat sheets, planners, etc. and I continue to add resources for your dyslexia journey at my website, Dyslexia Mom Life.
You got this!
---
Learn more about Nicole and Dyslexia Mom Life at her website https://dyslexiamomlife.com/. Be sure to subscribe to her podcast. You'll be glad you did!
Then check out Nicole's interview on NDC's YouTube channel and subscribe!
---